As a part of the inspection tours team Tripavi is doing around the country in assuring the best services for you, in the first week of October we took a road trip to visit Wasgamuwa. Wasgamuwa is a quaint little town tucked in the foot hills of Knuckles range and greenery all year round. This little piece of paradise is rich in its take of trees and greens and not to mention the abundance of waterways paving way to its specialty, riverine forests.
With a pretty early start around 4 in the morning we hit the road to reach Wasgamuwa in time. Driving across Dambulla we decided to take a small stop for breakfast at one of the popular traveller hangout and after a hearty breakfast we started on the trip again. Driving towards Wasgamuwa will put you in one of the most picturesque roads to have a drive in Sri Lanka. Your way forward is laid through mountains, plains and valleys. The long drive will border rivers and sometimes forest reserves.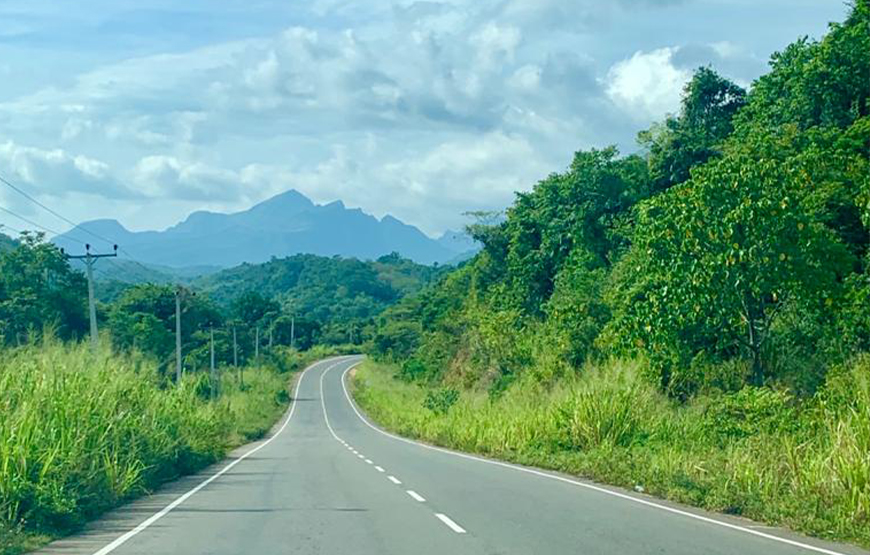 After what we call a ride you can drink with your eyes, we arrived at one of the comfortable hotels Lavendish Wild Safari, Wasgamuwa has to offer. Bordering the lake with thousands of lotuses swaying in the wind that blows across through the Knuckles foothills. After a successful inspection tour and a hearty lunch with a touch of local flavors, we set out to explore Wasgamuwa National Park.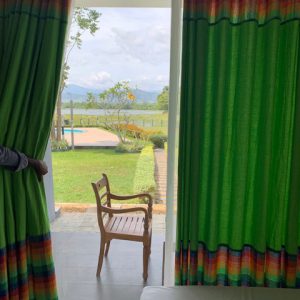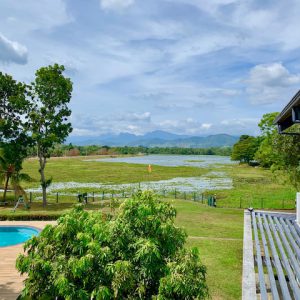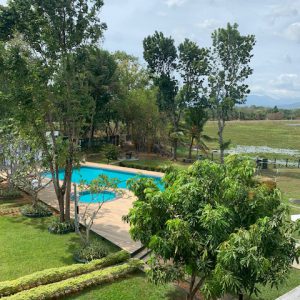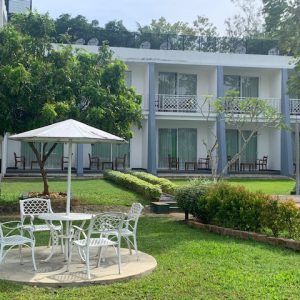 Wasgamuwa National Park is a natural park in Sri Lanka situated in the Matale and Polonnaruwa Districts. It was declared to protect and to make a refuge for the displaced wild animals during the Mahaweli Development Project in 1984 and is one of the four National Parks designated under the Project. Situated in the north-central province
of Sri Lanka and consists of riverine evergreen forests and grasslands is one of the less visited National parks due to its remote location.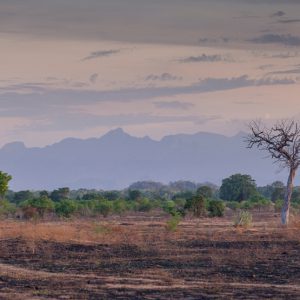 Driving off to the national park in our safari ride the first thing to stumble upon was a herd of deer and a further on we stopped to watch the graceful Sri Lankan Elephant in a large herd about 30. The matriarch was always curious of what the visitors were up to, swayed a little closer too. Further in we were greeted by enthusiastic toque macques. The team then drove towards the Mahaweli campsite inside the park which is a designated area where you can get down from the safari drive. The majestic Mahaweli was a little under the weather with less water but still an amazing river where we spent a great deal of time listening to the stories from our tracker seated on rocks and looking at a race between a Brahminy Kite and a grey headed fish eagle for their prey.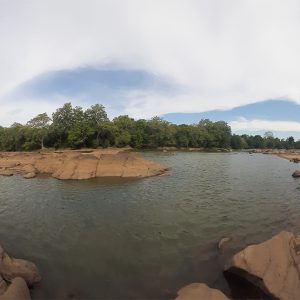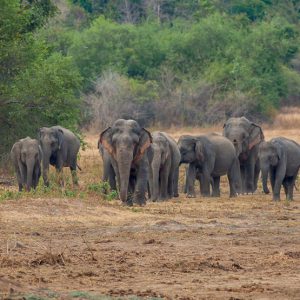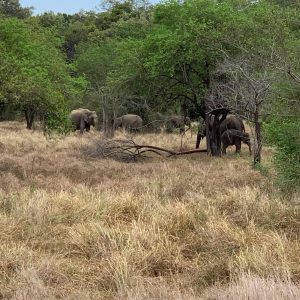 By the evening fall we came out of the park looking at a picturesque dusk sky and a golden setting sun from one end and a yellow full moon taking the skies from the other end which too beautiful of a sight for words. Coming back to the hotel after a busy day we were greeted back with a hot cup of Ceylon tea and cold towels to make us comfortable. Later that night we decided to hit the road looking for more adventure as we cross through some elephant corridors along the journey to Dambulla a 1 ½ hrs. drive from Wasgamuwa. We would recommend a minimum of 02days in this amazing remote country side of Sri Lanka but due to our tight travel arrangements we had to move on as we headed off to Colombo ending a busy yet a satisfying exploration in the wilderness of Wasgamuwa.